Thanks to everyone that turned out for the British gala this year.

This was our first year having the British Gala at the Ararat Shriner's Temple.

A lot larger than our previous location at the Grace & Holy Trinity Cathedral in Downtown Kansas City, but the change was necessary as it became apparent over several years at the cathedral that we needed a lot more parking spaces.

We have more great things in the planning for next year's British Gala, so make sure to join our mailing list, and stay informed of what's to come for next year's event.

We're always looking for new vendors, so if you have something British to offer, and you'd like to join us all at next year's gala then feel free to 
Email Us
.
We look forward to seeing you next year.

                 Cheers

                       Ray

Let us know what you thought of the British Gala this year by leaving your comments in our guestbook below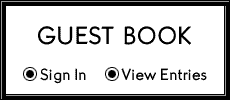 We're already working on next year's British Gala Festival, so be sure to join our 
mailing list
 to keep up to date on all that is happening with the forthcoming event.
We look forward to seeing you all next year.