Thanks to everyone that turned out for the British gala this year.

The weather couldn't have been much better for the 3rd Annual British Gala.

It was by far our largest event this year with many more vendors joining us this year.

This year we were also joined, and entertained thoroughly by the O'Riada Manning Irish dancers.

They were so captivating to watch.

We do hope to see them at the next British Gala.

Also, this year we were honoured to have the King & Queen stop by, and stay with us throughout the day along with some of their royal court.

Such great actors, and actresses.

They were so gracious throughout the day, and we thoroughly enjoyed having them be a part of the British Gala this year. We hope they stop by next year.

Join our mailing list on the right of this message, and be informed of news of the event.

All of the vendors from this year's show have said they'll be attending next year. 

We're also looking for new vendors, so if you have something British to offer, and you'd like to join us all at next year's gala then feel free to 
Email Us
.
We look forward to seeing you next year.

                 Cheers

                       Ray

Let us know what you thought of the British Gala this year by leaving your comments in our guestbook below

Pictures by Carey Strangeway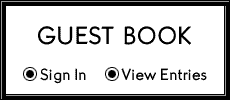 We Look Forward to meeting you next year.