Thanks to everyone that turned out for the British gala this year.

The day was a wee bit wet to start with, and remained cloudy throughout the day, but inside the hall we all had a great time as you'll see from the pictures, and videos added to the base of this page.

We're looking forward to next year which is already booked for: Saturday 17th May 2014.

Click 
HERE
if you would like to join our mailing list, and be informed of news of the event.
All of the vendors from this year's show have said they'll be attending next year. 

We're also looking for new vendors, so if you have something British to offer, and you'd like to join us all at next year's gala then feel free to 
Email Us
.
We look forward to seeing you next year.

                 Cheers

                       Ray

Pictures featured below were taken by Beth Welsh of Mingle Photography.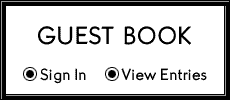 Let us know what you thought of the British Gala this year by leaving your comments in our guestbook below